Welcome !
Manufacturer & Suppliers of Air Blasters, Air Receivers, Stainless Steel Castings & Spares....
About Us
Leveraging on our technical excellence, we, DR Air Boost (P) Ltd., are fabricating quality products as per the exact demands of our esteem clients. Since our establishment in the year 1989, we are discovering new heights and dimensions in this competitive market. Today, we are known as a renowned manufacturer, exporter and supplier of Air Blasters (Shock Blowers, Soot Blower), Pneumatic Panel Boxes, Micro Processed Cyclic Timers, Air Receivers, Stainless Steel Castings & many more. Our products are known for their superior quality, smooth finish, and ease-of-operation. Also, our products prove their usages in Cement Plants, Power Plants, Iron & Steel Industry, Alluminium, Textile Industry, Chemical Industry, Paper Industry and many other heavy industries.

We design products utilizing premium quality raw material only. Various materials like MS &SS Plates, Pipes, Aluminium, Pneumatic Fittings, etc., are used for developing products. All these materials are carefully purchased from credible industry sources. We are also empowered with robust and resilient facilities and a dynamic crew of professionals who oversee all our production, quality testing and other processes. This helps us manage an excellent production rate and arrange for timely delivery of products at nominal prices the world over. Today, we take pride in our long list of clients that includes many renowned names based all across the national and international markets.
To facilitate time bound door step delivery and provide prompt services, we, AIRBOOST, offer our product range and all associated services related to Air Blasters, Receivers and Pneumatic Products from United Arab Emirates.
We take pride in introducing our sole distributor & service provider for both Middle East & Africa.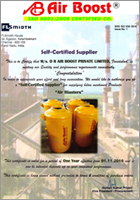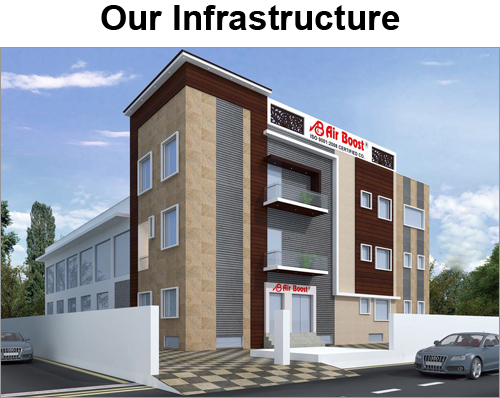 Why Us?
Advance manufacturing techniques
24*7 Around the clock services
Extensive distribution network
Experienced & skilled workforce
Qualitative range of products
Complete customer satisfaction